Lucie (Lulu) Peyraud
Lucie (Lulu) Peyraud est une vigneronne et cuisinière née à Marseille (France) en 1917.
Biographie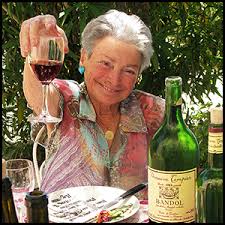 Issue d'une famille de commerçants Marseillais, Lucie Tempier reprend avec son mari Lucien Peyraud, un domaine agricole et viticole familial au Plan-du-Castellet (Le Castellet, Var) en 1940.
A la tête du Domaine Tempier, Lucien et Lucie (Lulu) Peyraud n'auront de cesse de développer leur domaine et l'appellation Bandol (AOC) avec l'ambition d'en faire un des très grands vins de garde de France.
Au cours de ces années, Lucie aura la possibilité de parcourir le monde (Afrique du Sud, Allemagne, Amérique, Autriche, Bulgarie, Chili, Géorgie (ex-URSS), Grèce, Italie, Mexique, Roumanie) avec son époux, président du syndicat des vins de Bandol depuis 1945 et pendant 37 ans, membre de l'INAO en 1947 et de l'Organisation internationale de la vigne et du vin (OIV), auditeur à la Commission d'œnologie.
A l'occasion des Rencontres Internationales du Jeune Cinéma de Hyères (1965-1983), Lucie et Lucien ont à plusieurs reprises, proposé le domaine Tempier comme lieu de rencontres et d'échanges aux acteurs et jeunes réalisateurs venus présenter leurs films au festival. Lucie a participé à la création en 1983 de l'Ordre des Dames du Vin et de la Table, et l'a présidé pendant trois années.
Lulu est un personnage clé dans l'histoire du domaine, mère de sept enfants, partageant la même passion que Lucien, elle deviendra la grande ambassadrice de la vente des vins de la propriété.
Entreprenante et communicative, elle parcourt une grande partie de la France pour faire déguster ses vins aux restaurateurs. Elle contribuera ainsi à la réussite commerciale du domaine et à la renommée de l'appellation.
Grâce à son sens de l'hospitalité allié à ses talents de cuisinière, Lucie a su séduire tous les hôtes de passage au domaine. Ses recettes typiquement provençales lui valent une renommée outre-Atlantique auprès de personnalités qui toutes furent marquées et influencées par le talent et l'art de vivre du couple, tels la cheffe de cuisine, restauratrice, activiste du mouvement "Slow Food," et auteure Alice Waters, le critique gastronomique et écrivain Richard Olney, l'écrivain Jim Harrison, ou encore le caviste Californien Kermit Lynch.
Richard Olney consacrera un livre entier à sa cuisine en 1994 : "La Table Provençal de Lulu : la cuisine exubérante et les vins du Domaine Viticole Tempier" (Lulu's Provencal Table: The Exuberant Food and Wine from the Domaine Tempier Vineyard), non traduit en Français.
Bibliographie et Sources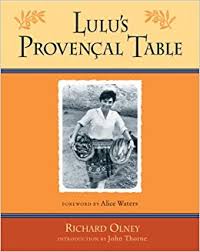 "Lulu's Provencal Table: The Exuberant Food and Wine from the Domaine Tempier Vineyard," par Richard Olney, première édition en 1994 chez HarperCollins Publishers, New York, deuxième édition en 2002 chez Ten Speed Press, Berkeley, troisième édition en 2013, chez Grub Street, London.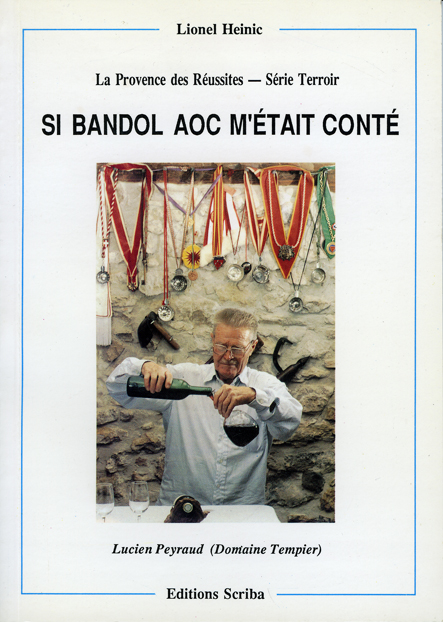 "Si Bandol AOC m'était conté", par Lionel Heinic, 72 pages, Editions Scriba (1992) - Collection : La Provence des Réussites, Série Terroir - ASIN: B00G4AQ5MM.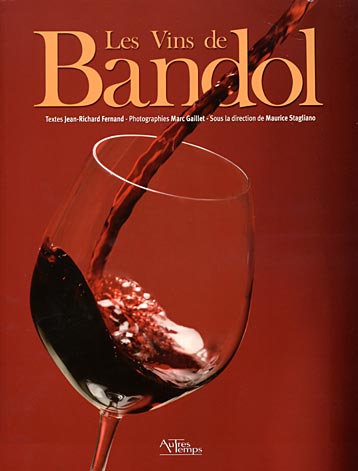 "Les Vins de Bandol", sous la direction de Maurice Stagliano, 2006, édition Autres Temps.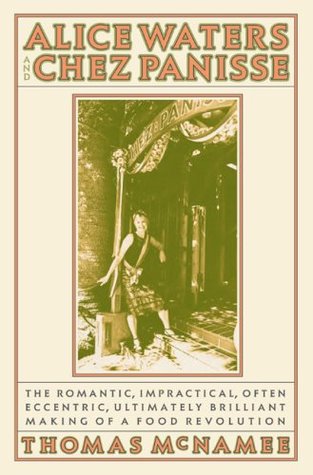 "Alice Waters & Chez Panisse : the romantic, impractical, often eccentric, ultimately brilliant making of a food revolution" par Thomas McNamee, publié par Penguin Press, 2007.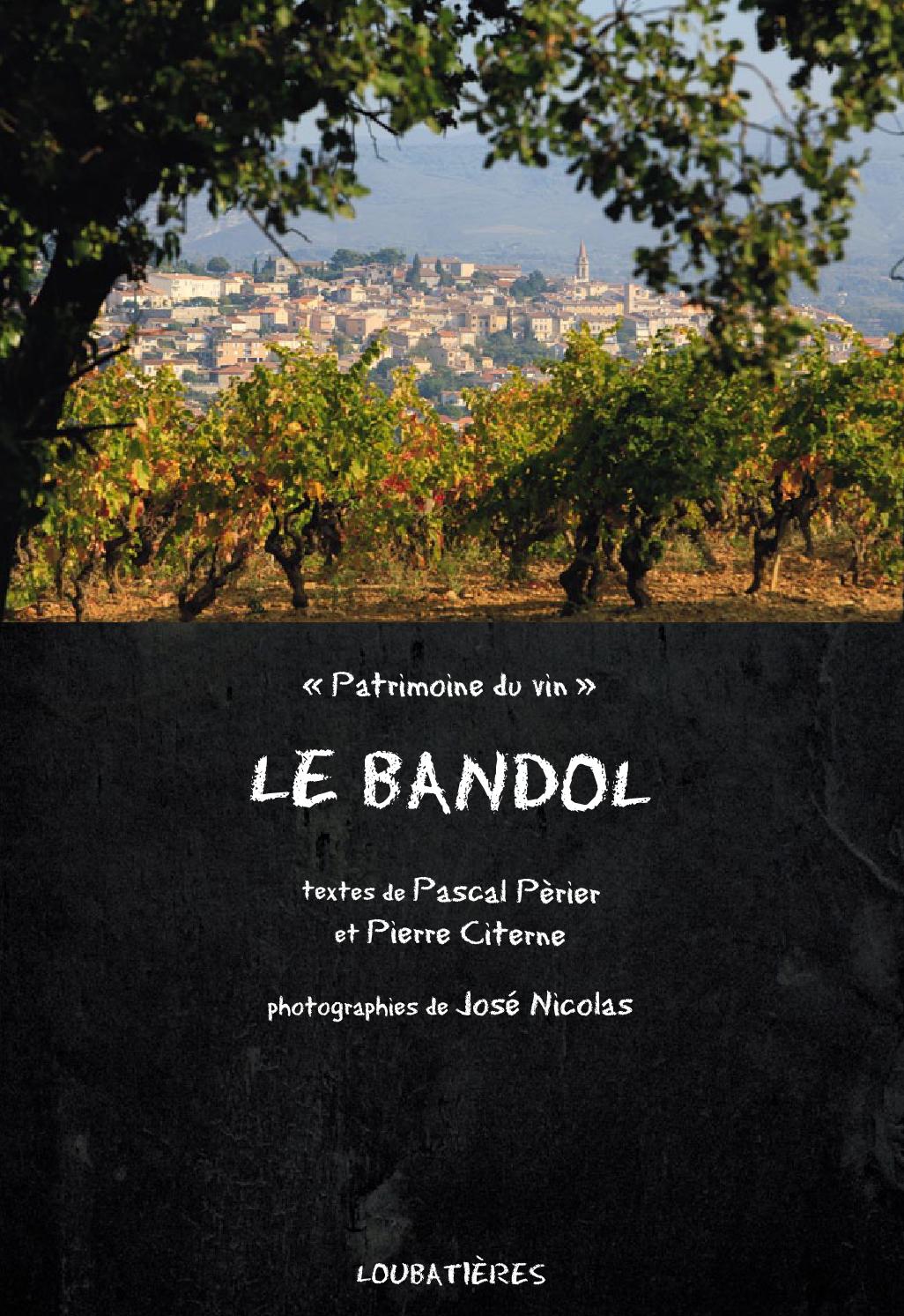 "Le Bandol," par Pascal Perrier, Nouvelles éditions Loubatières, 2013.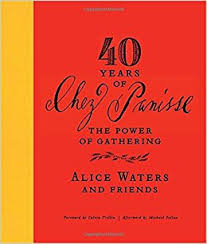 "40 Years of Chez Panisse: The Power of Gathering," par Alice Waters (Texte), Michael Pollan (Postface), Calvin Trillin (Préface), chez Clarkson Potter, première édition, 23 Août 2011.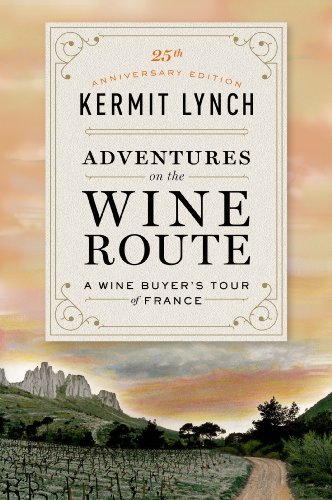 "Adventures on the Wine Route: A Wine Buyer's Tour of France" par Kermit Lynch, Septembre 1990, 288 pages, North Point Press, (ISBN 0374522669).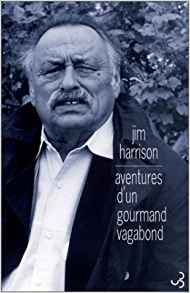 "Aventures d'un gourmand vagabond," par Jim Harrison, traduction de Brice Matthieussent, broché 357 pages, éditions Christian Bourgois, 28 août 2002, ISBN-13: 978-2267016338, édité en poche le 24 mai 2007, ISBN-13: 978-2264036780.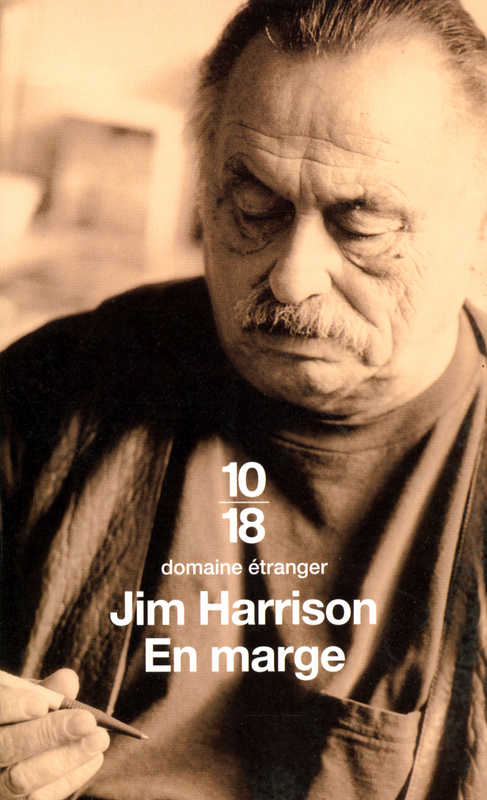 "En Marge, Mémoires" par Jim Harisson, traduction de Brice Matthieussent, broché 480 pages, éditions Christian Bourgois, mai 2003, ISBN 2267016826, paru en poche le 19 août 2004, ISBN 9782264039194.
---
"A tiny Frenchwoman has had a huge impact on food in America"
Par Steve Hoffman, 12 Janvier 2018, The Washington Post
The Paris Travel Services Interview : "A Conversation with Kermit Lynch",
Par Terrance Gelenter, 2 Décembre 2016.
"Jim Harrison ne mangera plus de tête de veau,"
Par Jacky Durand, Libération, 28 Mars 2016.
"Big Jim Harrison,"
Par Nicolas Ungemuth, Le Figaro, 27 Mars 2016.
"Jim Harrison, L'ours en sa tanière,"
Par Charlotte Rotman, Libération, 23 Octobre 2012.
"Richard Olney: the quiet American who found his soul in Provence,"
Par Tim Adams, The Guardian, 23 Décembre 2010.
"Le Var et les Etats-Unis : Partenaires Particuliers,"
Par Lilian Renard, Var Matin, 2 Novembre 2008.
"Adieu, Olney : American Defended The Honor And Pleasures Of French Cooking", par William Rice, Tribune Food and Wine Columnist, The Chicago Tribune, 11 août 1999.
"Richard Olney, 71, a Writer Of the Joys of French Cooking,"
Par R. W. Apple Jr, The New York Times, 4 Août 1999.
"A pilgrimage to Provence, where Lulu lives"
Par Sarah Jay, 25 Juin 1997, The Washington Post
"Eating from the table of contents : Richard Olneys New Recipe Book,"
Par Emily Green, The Independant, 12 Août 1994.
"Elizabeth David Is Dead at 78; Noted British Cookbook Writer,"
Par Marian Burros, The New York Times, 28 Mai 1992.
Interview de Jim Harrison en Septembre 1998 par borders.com
---
Site officiel du Domaine Tempier : https://domainetempier.com
---
Dernière mise à jour : 20180916 12:00